Bäverslingan - MTB 4 GPS
Height curve
Print
---
Bäverslingan contains a lot of jumps, bridges and roots. The trail goes a short way through the Kvarnbäcken / Lärkesån Nature Reserve. This is a short black trail that contains everything. Even an exit where you can choose to take Digerberget's only downhill course. After the warm-up along the gravel road, you will face some challenging single tracks.

Signboard: Black, MTB 4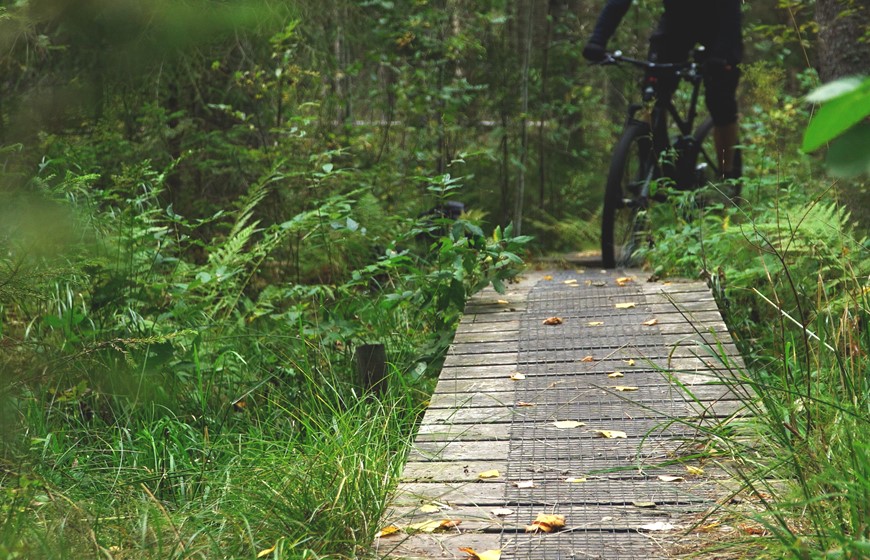 About Nora / Pershyttan
Starting from Pershyttan's information center, Digerberget or Nyttorp in Nora, you reach thirteen different routes in a total of 220 kilometers.
You find everything from short, child-friendly trails to technical, long and demanding tracks. The trails will take you through the mining village of Pershyttan and out in the beautiful and exciting surroundings.
Here you can experience how mining and inland ice have made a mark on the landscape. The shortest trail is 2.8 km and the longest is 38 km.
The MTB area in Nora / Pershyttan in the south is linked to Ånnaboda's trail system. In the north there are connecting routes with the MTB areas in Hjulsjö and Lindesberg.
At Digerberget you find two large pump tracks and several obstacles built for skills-training.
Nora camping in town for motorhome and caravan. At Pershyttan's information center, you can park your camper or caravan overnight. There is a toilet but no shower. At Digerberget there is the possibility to park but there is no shower.